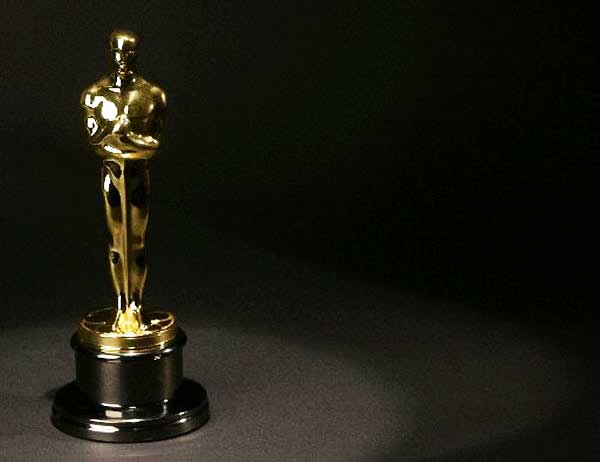 A disputa pelo Oscar 2016 está acirrada! Na categoria principal, três filmes com chances de ganhar o prêmio mais desejado do cinema mundial. Além disso, pelo menos oito categorias têm disputas abertas . Por conta disso, além das minhas tradicionais apostas (nos últimos dois anos fiquei com 20 acertos em 24 categorias), também cito os filmes que correm por fora. Prever os vencedores do Oscar é uma tarefa extremamente complicada, já que temos que levar em conta premiações de sindicatos, histórico, questões internas e relevância.
Também fui convidado pelo GoldenDerby para dar meus palpites. Clique aqui para ver minhas apostas no site deles.
Melhor filme
Aposta: The Revenant. Inicialmente pensei em Spotlight, mas a vitória no BAFTA apenas confirma o momentum gerado em torno deste grande filme. Spotlight e The Big Short correm por fora.
Melhor diretor
Aposta: categoria aberta! Aposto em Alejandro G. Iñárritu, mas não seria surpresa alguma ver George Miller com o Oscar.
Melhor ator
Aposta: Leonardo DiCaprio. Preparem-se para testemunhar um momento que deve ficar marcado na história do cinema.
Melhor ator coadjuvante
Aposta: Sylvester Stallone. Não seria minha primeira opção, mas o histórico desta categoria mostra que a Academia adora homenagear ícones do cinema que nunca foram premiados com o Oscar de tempos em tempos. Comparo o momento vivido por Syl com o mesmo que Jack Palance viveu em 1992, quando venceu com City Slickers. A aposta 'conservadora' seria em Mark Rylance 
Melhor atriz
Aposta: Brie Larson. A alma de Room.
Melhor atriz coadjuvante
Aposta: Alicia Vikander fez um papel difícil – com a cara da Academia. Deve levar o Oscar.
Melhor roteiro adaptado
Aposta: The Big Short. Incrível observar o trabalho impecável de contextualizar com bom humor termos difíceis para o grande público.
Melhor roteiro original
Aposta: Spotlight. Um filme maduro, com ótima progressão.
Melhor animação
Aposta: Inside Out. Unanimidade.
Melhor fotografia
Aposta: The Revenant. Para essa categoria, que se tornou a mais problemática de se apostar nos últimos dez anos, fica a pergunta: será que a Academia vai dar o terceiro Oscar seguido para Emmanuel Lubezki? Eu aposto que sim. Quem acha que não, deve ficar com Seale, por Mad Max: Fury Road.
Melhor figurino
Aposta: categoria extremamente interessante – e a mais disputada dentre todas premiações técnicas. Qualquer um dos filmes indicados pode levar.Delimito três favoritos: Carol e Cinderella, da ótima Sandy Powell, e Jenny Beavan com Mad Max: Fury Road. Destes, aposto em Cinderella.
Melhor documentário
Aposta: Amy. Após o esnobe da Academia ao documentário Going Clear, ficou aberto o caminho para Amy conquistar a premiação desta categoria. Joshua Oppenheimer, do ótimo The Look of Silence, corre por fora. Fato é que ele deveria ter ganho com The Act of Killing, dois anos atrás.
Melhor edição
Aposta: por mais que faça ressalvas ao andamento do roteiro, Mad Max: Fury Road é um filme que impressiona pela parte técnica, e, claro, é minha aposta. The Big Short e The Revenant correm por fora, com grandes chances de premiação caso seja também vencedor do principal prêmio da noite.
Melhor longa estrangeiro
Aposta: Son of Saul. Unanimidade!
Maquiagem e cabelo
Aposta: Mad Max. O papa Oscar da edição de 2016.
Melhor trilha sonora
Aposta: disputa interessante. John Williams é nome de peso dentro da Academia, mas aposto na justa homenagem ao maestro Ennio Morricone, pelo longa The Hateful Eight.
Melhor música
Aposta: após o Globo de Ouro, a canção de Spectre ganhou mais relevância, e corre por fora. Mas o prêmio deve ir para Lady Gaga, com Til It Happens To You.
Melhor direção de arte
Aposta: Mad Max: Fury Road. Impossível negar a beleza e dedicação.
Edição de som
Aposta: Mad Max: Fury Road. É o trabalho mais impressionante.
Mixagem de som
Aposta: Mad Max: Fury Road. Categoria irmã da anterior, dificilmente a Academia divide as premiações. Mantendo a coerência, aposto no longa de Miller.
Efeitos visuais
Aposta: Disputada acirrada!  Aposto em Mad Max: Fury Road sabendo que Star Wars tem plenas condições de conquistar o Oscar desta categoria.
Melhor documentário (curta)
"Body Team 12" David Darg e Bryn Mooser
"Chau, beyond the Lines" Courtney Marsh e Jerry Franck
"Claude Lanzmann: Spectres of the Shoah" Adam Benzine
"A Girl in the River: The Price of Forgiveness" Sharmeen Obaid-Chinoy
"Last Day of Freedom" Dee Hibbert-Jones e Nomi Talisman
Aposta: Body Team 12. Franco favorito, De toda a lista, foi o mais disputado pelas redes de televisão dos EUA. Clauda Lanzmann corre por fora.
Melhor animação (curta)
"Bear Story" Gabriel Osorio e Pato Escala
"Prologue" Richard Williams e Imogen Sutton
"Sanjay's Super Team" Sanjay Patel e Nicole Grindle
"World of Tomorrow" Don Hertzfeldt
Aposta: categoria extremamente aberta! Aposto em Sanjay's, mas não me surpreenderia de modo algum em ver World of Tomorrow (vencedor de vários prêmios de curtas de animação) com o Oscar. A pergunta que não quer calar é: será que a Academia vai entregar o prêmio para a Disney por dois anos seguidos? Recentemente, eles passaram a dar preferência para o reconhecimento de curtas independentes, o que daria, teoricamente, força para a animação de Don Hertzfeldt.
Melhor curta
"Ave Maria" Basil Khalil e Eric Dupont
"Day One" Henry Hughes
"Everything Will Be Okay (Alles Wird Gut)" Patrick Vollrath
"Shok" Jamie Donoughue
"Stutterer" Benjamin Cleary e Serena Armitage
Aposta: Ave Maria. Premiado em grandes festivais, tem muito mais crédito do que Shok, que corre por fora. Qualquer outro premiado seria uma grande surpresa.