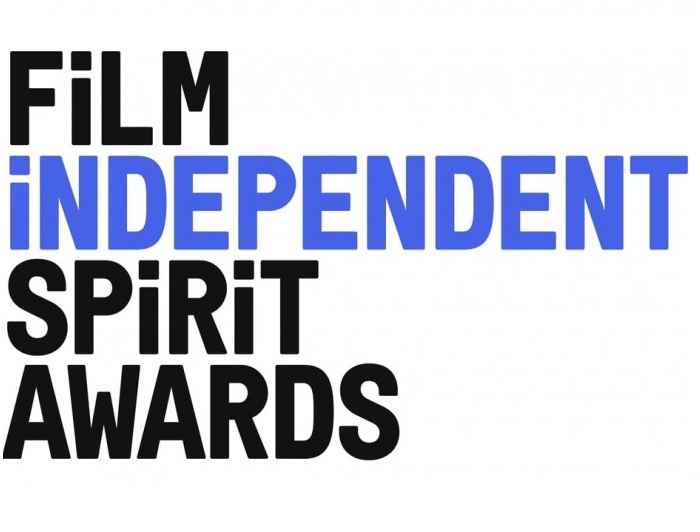 Acaba de sair a lista dos indicados ao Spirit Awards de 2017. Como faço parte da Film Independent, posso contar duas histórias de bastidores:
a) Em nenhum momento foi cogitado deixar Aquarius de lado. O carinho imenso dos membros da Film Independent também é uma resposta direta ao governo brasileiro, que barrou o filme para optar por Pequeno Segredo. 
b) O trabalho da A24 e da Universal em torno da promoção de American Honey explica as nomeações em várias categorias.
Receberei os screeners de todos os indicados entre dezembro e janeiro – e pretendo publicar a crítica dos principais filmes antes da cerimônia.
Vamos aos indicados:
Melhor filme
American Honey
Produtores: Thomas Benski, Jay Van Hoy, Lars Knudsen, Lucas Ochoa, Pouya Shahbazian, Alice Weinberg
Chronic
Produtores: Michel Franco, Gina Kwon, Gabriel Ripstein, Moisés Zonana
Jackie
Produtores: Darren Aronofsky, Scott Franklin, Ari Handel, Juan de Dios Larraín, Mickey Liddell
Manchester by the Sea
Produtores: Lauren Beck, Matt Damon, Chris Moore, Kimberly Steward, Kevin J. Walsh
Moonlight
Produtoress: Dede Gardner, Jeremy Kleiner, Adele Romanski
Melhor primeiro filme
The Childhood of a Leader
Diretor: Brady Corbet
Produtores: Antoine de Clermont-Tonnerre, Chris Coen, Ron Curtis, Helena Danielsson, Mona Fastvold, István Major
The Fits
Diretora e produtora: Anna Rose Holmer
Produtores: Lisa Kjerulff
Other People
Diretor: Chris Kelly
Produtores: Sam Bisbee, Adam Scott, Naomi Scott
Swiss Army Man
Diretores: Daniel Kwan, Daniel Scheinert
Produtores: Miranda Bailey, Lawrence Inglee, Lauren Mann, Amanda Marshall, Eyal Rimmon, Jonathan Wang
The Witch
Diretor: Robert Eggers
Produtores: Daniel Bekerman, Jay Van Hoy, Lars Knudsen, Jodi Redmond, Rodrigo Teixeira
John Cassavetes Award – Melhor produção de menos de 500 mil dólares.
Free In Deed
Hunter Gatherer
Lovesong
Nakom
Spa Night
Melhor Diretor(a)
Andrea Arnold – American Honey
Jeff Nichols – Loving
Kelly Reichardt – Certain Women
Melhor roteiro
Kenneth Lonergan – Manchester by the Sea
Mike Mills – 20th Century Women
Ira Sachs & Mauricio Zacharias – Little Men
Taylor Sheridan – Hell or High Water
Melhor primeiro roteiro
Adam Mansbach – Barry
Stella Meghie – Jean of the Joneses
Melhor fotografia
Ava Berkofsky – Free In Deed
Lol Crawley – The Childhood of a Leader
Zach Kuperstein – The Eyes of My Mother
Robbie Ryan – American Honey
Melhor edição
Matthew Hannam – Swiss Army Man
Jennifer Lame – Manchester by the Sea
Joi McMillon e Nat Sanders – Moonlight
Jake Roberts – Hell or High Water
Melhor atriz
Annette Bening – 20th Century Women
Sasha Lane – American Honey
Ruth Negga – Loving
Melhor ator
Casey Affleck – Manchester by the Sea
David Harewood – Free In Deed
Viggo Mortensen – Captain Fantastic
Melhor atriz coadjuvante
Edwina Findley – Free In Deed
Paulina Garcia – Little Men
Lily Gladstone – Certain Women
Riley Keough – American Honey
Melhor ator coadjuvante
Ralph Fiennes – A Bigger Splash
Ben Foster -Hell or High Water
Lucas Hedges – Manchester by the Sea
Shia LaBeouf – American Honey
Craig Robinson- Morris from America
Robert Altman Award 
Moonlight
Diretor: Barry Jenkins
Diretor de casting: Yesi Ramirez
Elenco: Mahershala Ali, Patrick Decile, Naomie Harris, Alex Hibbert, André Holland, Jharrel Jerome, Janelle Monáe, Jaden Piner, Trevante Rhodes, Ashton Sanders
Melhor documentário
13th – Diretora: Ava DuVernay
Cameraperson  – Diretora: Kirsten Johnson
I Am Not Your Negro – Diretor: Raoul Peck
O.J.: Made in America – Diretor: Ezra Edelman
Sonita – Diretora: Rokhsareh Ghaem Maghami
Under the Sun – Diretor: Vitaly Mansky
Melhor filme estrangeiro
Aquarius – Brasil
Chevalier – Grécia
Trois souvenirs de ma jeunesse – França
Toni Erdmann – Alemanha e Romênia
Under the Shadow  – Reino Unido, Jordânia e Qatar