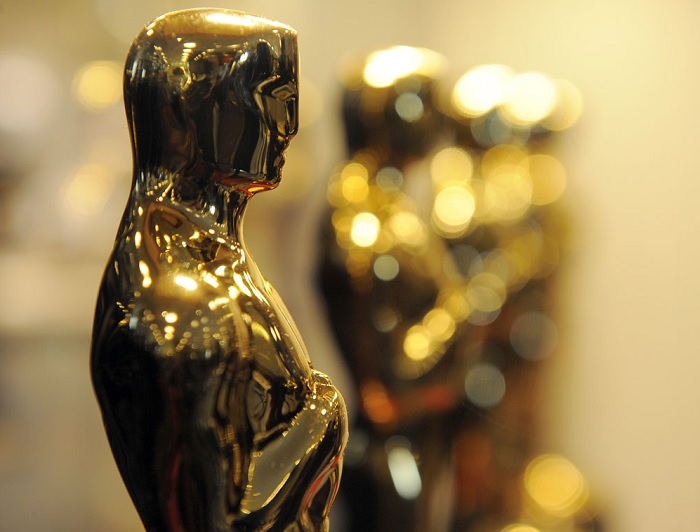 ATUALIZAÇÃO DE 15/12/16 – CONFIRA A SHORTLIST!
Confira todas as indicações das prévias nacionais para o Oscar 2017. Nos próximos dois meses, com a presença em festivais e com o lançamento de vários títulos em VOD e Blu Ray, cobrirei o maior número possível de filmes aqui mencionados.
Lista atualizada no dia 11/10 – com o anúncio oficial da Academia.
África do Sul:  Noem My Skollie (Call Me Thief), Daryne Joshua;
Alemanha: Toni Erdmann, Maren Ade (Confira a crítica);
Albânia:  Krom (Chromium), Bujar Alimani;
Arábia Saudita: Barakah Meets Barakah, Mahmoud Sabbagh;
Argélia: El Bir (The Well), Lotfi Bouchouchi
Argentina: El Ciudadano Ilustre, Gastón Duprat e Mariano Cohn;
Austrália: Tanna, Martin Butler e Bentley Dean (Confira a crítica);
Áustria: Vor der Morgenröte (Stefan Zweig: Farewell to Europe), Maria Schrader;
Bangladesh: Oggatonama (The Unnamed), Tauquir Ahmed;
Bélgica: D'Ardennen. Robin Pront;
Bolívia: Carga Sellada. Julia Vargas Weise;
Bósnia Herzegovina: Smrt u Sarajevu (Death in Sarajevo), Danis Tanović;
Brasil: Pequeno Segredo, David Schurmann (Confira a crítica)
Bulgária: Karatsi, Ivaylo Hristov.
Camboja: Before the Fall, Ian White;
Canadá: Juste la fin du monde, Xavier Dolan;
Cazaquistão: Amanat, Narymbetov Satybaldy;
Chile: Neruda, Pablo Larraín (Confira a crítica);
China: Xuanzang, Huo Jianqi
Colômbia: Alias María, José Luis;
Costa Rica: Entonces Nosotros , Hernán Jiménez
Coreia do Sul: Miljung (The Age of Shadows), Kim Jee-Woon;
Croácia: S One Strane (On the Other Side), Zrinko Ogresta;
Cuba: El Acompañante (The Companion), Pavel Giroud;
Dinamarca: Under sandet (Land of Mine), Martin Zandvliet (Confira a crítica);
Egito: Eshtebak (Clash), Mohamed Diab;
Equador: Sin Muertos No Hay Carnaval , Sebastián Cordero;
Eslováquia: Eva Nová, Marko Škop
Eslovênia:  Houston, We Have a Problem, Žige Virca (Confira a crítica);
Espanha: Julieta, Pedro Almodóvar (Confira a crítica);
Estônia: Ema (Mother), Kadri Kõusaare;
Filipinas: Ma' Rosa, Brillante Mendoza (Cannes)
Finlândia: Hymyilevä mies (The Happiest Day in the Life of Olli Mäki), Juho Kuosmanen;
França: Elle, Paul Verhoeven (Confira a crítica);
Geórgia: The House of Others, Rusudan Glurdjidze;
Grécia: Chevalier, Rachel Tsangari (Confira a crítica);
Hong Kong: Daap hyut cam mui (Port of Call), Philip Yung;
Hungria: Tiszta szívvel (Kills on Wheels), Attila Till;
Islândia: Þrest­ir (Sparrows), Rúnar Rúnarsson;
Iêmen:  I Am Nojoom, Age 10 and Divorced, Khadija Al-Salami;
Índia: Visaaranai (Interrogation), Vetrimaaran;
Indonésia: Surat dari Praha (Letters from Prague), Angga Dwimas Sasongko;
Irã: Forushande (The Salesman), Asghar Farhadi, Iran and France;
Iraque: El Clásico, Halkawt Mustafa (Tribeca)
Israel: Sufat Chol (Sand Storm), Elite Zexer;
Itália: Fuocoammare (Fire at Sea), Documentário de Gianfranco Rosi (Confira a crítica); 
Japão: Nagasaki: Memories of My Son, Yôji Yamada;
Jordânia: 3000 Nights, Mai Masri;
Kosovo:  Home Sweet Home, Faton Bajraktari;
Letônia: Ausma (Dawn), Laila Pakalniņa;
Líbano: Film Kteer Kbeer (Very Big Shot), Mir-Jean Bou Chaaya;
Lituânia: Senekos diena (Seneca's Day), Kristijonas Vildžiūnas;
Luxemburgo: La Supplication (Voices of Chernobyl), Documentário de Pol Cruchten;
Macedônia: Osloboduvanje na Skopje (The Liberation of Skopje), Rade Sherbedzija e Danilo Sherbedzija
México: Desierto, Jonás Cuarón
Montenegro: Igla ispod praga (The Black Pin), Ivan Marinovic ;
Marrocos: A Mile in My Shoes, Said Khallaf;
Nepal: Kalo Pothi (The Black Hen), Min Bahadur Bham;
Holanda: Tonio, Paula van der Oest
Nova Zelândia: A Flickering Truth, Documentário de Pietra Brettkelly;
Noruega: Kongens nei (The King's Choice), Erik Poppe (Confira a crítica);
Palestina:  Ya tayr el tayer (The Idol), Hany Abu-Assad;
Paquistão: Ma e Mir, Anjum Shahzad;
Panamá: Salsipuedes, Ricardo Aguilar e Manolito Rodríguez;
Peru: Videofilia y otros síndromes virales. Juan Daniel Fernández;
Polônia: Powidoki (Afterimage), Andrzej Wajda (Confira a crítica);
Portugal: Cartas da Guerra, Ivo Ferreira;
Quirguistão: Atanym Kereezi (A Father's Will), Bakyt Mukul e Dastan Zhapar;
Reino Unido: Under the Shadow, Babak Anvari (Confira a crítica);
República Checa: Ztraceni V Mnichove (Lost in Munich), Petr Zelenka (Confira a crítica);
Republica  Dominicana: Flor de Azúcar, Fernando Báez Mella;
Romênia: Sieranevada, Cristi Puiu;
Rússia:  Ray, Andrei Konchalovsky (Confira a crítica);
Sérvia: Train Driver's Diary, Miloša Radovića;
Singapura:  Apprentice, Jungfeng Boo;
Suécia: En man som heter Ove; Hannes Holm (Confira a crítica);
Suíça: Ma Vie de Courgette, Claude Barras;
Taiwan: Laqi (Hang in There, Kids!), Laha Mebow.
Tailândia: Arbat (Karma), Kanittha Kwunyoo;    
Turquia: Kalandar Soğuğu (Cold of Kalandar), Mustafa Kara;
Ucrânia: Ukrainian Sheriffs, Documentário de Roman Bondarchuk;
Uruguai: Migas de Pan, Manane Rodríguez;
Venezuela: Desde Allá (From Afar), Lorenzo Vigas (Confira a crítica);
Vietnã: Tôi thấy hoa vàng trên cỏ xanh (Yellow Flowers on the Green Grass), Victor Vu.