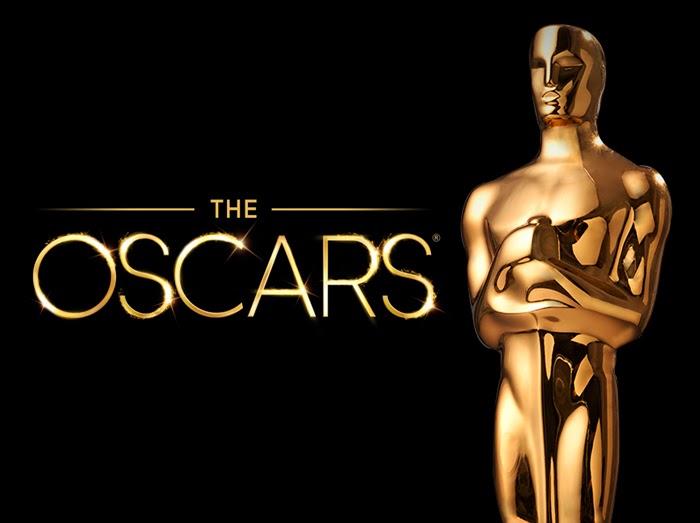 Caros amigos.
Recebi alguns pedidos para que colocasse os nomes que considero fortes para o Oscar do próximo ano. Portanto, nesta segunda prévia, darei uma atenção especial para as principais categorias – a partir da terceira análise pretendo discutir a fundo cada uma delas.
Melhor filme
Fortes candidatos:
Carol – Duas estrelas de ponta atuando em um roteiro que tem tudo para conquistar a Academia.
Steve Jobs – O cuidado com os detalhes fazem deste um fortíssimo candidato. É bom lembrar que a Academia precisa desesperadamente encontrar filmes viáveis ao grande público, até por conta da audiência. Por isso, é uma aposta segura.
The Martian – A adaptação da popular obra de Andy Weir chama a atenção desde o trailer. Ridley Scott tem tudo para concorrer à estatueta.
Bridge of Spies – Será lançado em outubro – o que faz deste o primeiro forte concorrente a estrear no mercado americano. Altas apostas.
Macbeth – Um clássico com um investimento pesado. Tem tudo para conquistar Hollywood.
The Revenant – o mundo do cinema aponta seus olhos para a dupla DiCaprio/Iñarritu.
Com crédito:
Spotlight – História com forte apelo emocional e com bons produtores. Deve brigar por alguns prêmios.
Brooklyn – Pode aparecer como um dos nomeados do cinema independente – muito por conta da história que faz o perfil da Academia.
The Hateful Eight – Tarantino. Se a Academia quiser audiência, certamente terá de considerar esta produção.
Joy – Repetindo a fórmula do sucesso de Silver Linings Playbook. Pode dar certo.
Outros nomes:
45 Years
Beasts of No Nation
Trumbo
Melhor ator
Fortes candidatos:
Leonardo DiCaprio (The Revenant)
Matt Damon (The Martian)
Michael Fassbender (Steve Jobs)
Eddie Redmayne (The Danish Girl)
Com crédito:
Abraham Attah (Beasts of No Nation)
Bryan Cranston (Trumbo)
Michael Caine (La Giovanezza)
Joseph Gordon-Levitt (The Walk)
Tom Hanks (Bridge of Spies)
Melhor atriz
Fortes candidatas:
Cate Blanchett (Carol)
Carey Mulligan (Suffragette)
Charlotte Rampling (45 Years)
Com crédito:
Alicia Vikander (The Danish Girl)
Jennifer Lawrence (Joy)
Julianne Moore (Freeheld)
Melhor diretor
Principais candidatos:
Danny Boyle (Steve Jobs)
Todd Haynes (Carol)
George Miller (Mad Max: Fury Road)
Ridley Scott (The Martian)
David O. Russell (Joy)
Steven Spielberg (Bridge of Spies)
Quentin Tarantino (The Hateful Eight)
Melhor ator coadjuvante
Fortes candidatos:
Tom Courtenay (45 Years)
Michael Keaton (Spotlight)
Idris Elba (Beasts of No Nation)
Com crédito:
Robert De Niro (Joy)
Harvey Keitel (Youth)
Robert Redford (Truth)
Melhor atriz coadjuvante
Fortes candidatas:
Jane Fonda (Youth)
Rooney Mara (Carol)
Kate Winslet (Steve Jobs)
Com crédito:
Jessica Chastain (The Martian)
Ann-Marie Duff (Suffragette)
Amy Ryan (Bridge of Spies)