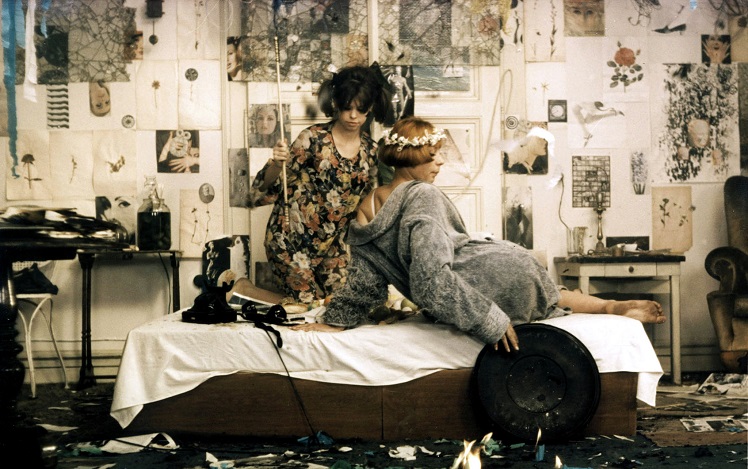 A série de grande diretores dá uma pausa neste mês de abril por uma boa causa. Após notar o crescente interesse de meus leitores no cinema europeu, decidi trazer para análise filmes de um dos períodos mais ricos do cinema: a New Wave tcheca. Seja pelas questões políticas quanto pelas questões de narrativa e estética, a década de 1960 na Tchecoslováquia ficou marcada como a mais importante para fincar uma bandeira em prol da liberdade de expressão em um país que até então não ousava desafiar os padrões impostos pelos censores da União Soviética. Te convido para acompanhar, analisar e discutir os seguintes filmes:
2 de abril: Slnko v sieti/The Sun in a Net – 1963
6 de abril: Démanty noci/Diamonds of the Night (Diamantes da Noite) – 1964
11 de abril: Lásky jedné plavovlásky/ The Loves of a Blonde (Os Amores de uma Loira) – 1965
15 de abril: Sedmikrásky/Daisies (As Pequenas Margaridas) – 1966
19 de abril: Ostře sledované vlaky/Closely Watched Trains (Trens Estreitamente Vigiados) – 1966, vencedor do Oscar de melhor filme estrangeiro
21 de abril: Hoří, má panenko/The Fireman's Ball (O Baile dos Bombeiros) – 1967
25 de abril: Spalovač mrtvol/The Cremator (O Cremador) – 1969
Post especial:
16 de abril: The Unbearable Lightness of Being (A Insustentável Leveza do Ser) – 1988
Valerie a týden divu (Valerie e a Semana das Maravilhas) – 1970.