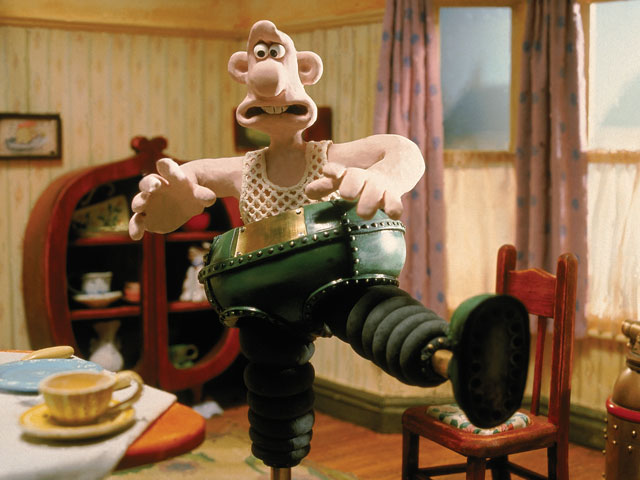 Um dos curtas de animação mais aclamados de todos os tempos, The Wrong Trousers (Wallace & Gromit: As Calças Erradas, no Brasil) venceu o Oscar de sua categoria quatro anos depois da série de Nick Park se tornar popular com A Grand Day Out.
Aqui, Wallace e Gromit retornam em uma grande confusão, gerada após um pinguim alugar um quarto que estava vago na casa dos amigos. Inspirado no conceito de The Lavender Hill Mob, a dupla passa por poucas e boas após Wallace comprar um par de calças automáticas confeccionadas pela NASA, que acaba caindo nas mãos do maléfico pinguim, acima de qualquer suspeita.
Com mais um show da técnica stop-motion, as poucas linhas de diálogo deixam o caminho aberto para o público notar a beleza dos cenários e todo o cuidado com a produção de cada quadro. Entre uma piada e outra, existem várias gags escondidas (a melhor delas é sobre o livro "A República", de Pluto, o cachorro, ao invés de Platão). The Wrong Trousers está disponível no box Wallace & Gromit: The Complete Collection, lançado em Blu-ray e que traz uma enorme quantidade de extras que tratam sobre curiosidades sobre a confecção de cada filme.
NOTA: 8/10