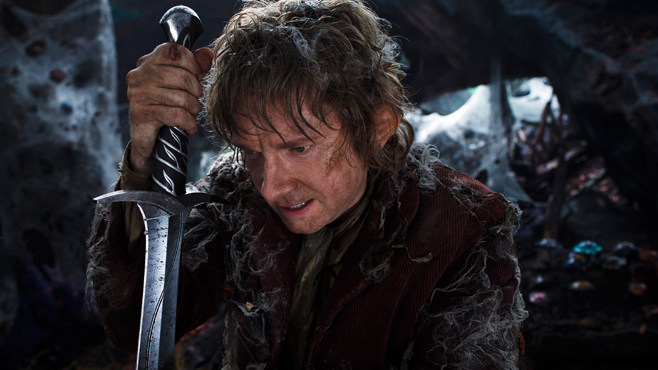 No post do primeiro filme da trilogia Hobbit citei o lento começo e os excessivos combate eye-candy. The Hobbit: The Desolation of Smaug (O Hobbit: A Desolação de Smaug, no Brasil), ao contrário, é recheado de ação, suspense e possui uma ponta de humor muito bom.
Os cenários e os efeitos continuam incríveis. As eye-candy actions ainda existem, mas elas são bem mais agradáveis pela sensação total de imersão na história. As cenas das excessivas e desgastantes viagens do primeiro filme dão lugar a um mundo misterioso e cheio de armadilhas, onde qualquer passo errado pode comprometer a jornada de Bilbo e dos dwarves. Ponto para Peter Jackson.Thranduil e Esgaroth dão um ar de renovação a série.  As tomadas da Montanha Solitária são bem produzidas, mas a transição de câmera é estranha, muito pela excessiva movimentação para justificar a ação que ocorre.
Com mais acertos do que erros, The Desolation of Smaug é uma grande surpresa! Não pensava ver um filme tão bom. Só não esperava pelo cliffhanger típico de novela da Rede Globo na última cena. E o dragão… Bem, só você assistindo. Agora é aguardar dezembro e a chegada de The Hobbit: There and Back Again. Confesso que estou bem ansioso.
NOTA: 8/10