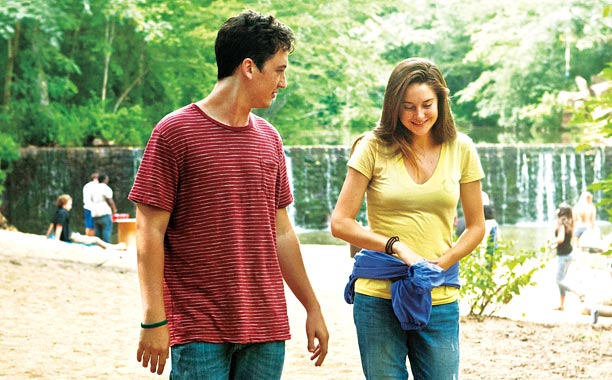 Um filme com diálogos bem escritos, uma interessante química entre os protagonistas, um elenco promissor (especialmente Miles Teller, vamos ficar de olho) e uma direção de arte boa. O filme poderia fazer jus ao título se não tentasse explorar tanto o lado psicológico de Sutter (interpretado por Teller), um jovem rapaz que não tem perspectiva nenhuma para o futuro. Após sair bêbado de uma festa, ele conhece Aimee (Shailene Woodley), uma jovem tímida que se apaixona pelo problemático garoto.
O desenrolar da história está diretamente ligado ao pai de Sutter, que o abandonou muito cedo. A busca pela justificativa das ações de Sutter é chata e enrolada. Ao mesmo tempo em que acompanhamos o romance dos jovens, parece que tudo vai dar sempre errado por conta do passado de Sutter. O roteiro de Michael H. Weber e Scott Neustadter, os mesmos caras do ótimo 500 Days of Summer (2009), com certeza irá agradar os fãs de filmes slice- of-life.
Mas The Spectacular Now tem seus méritos. James Ponsoldt apostou em contar uma história de amor muito diferente do que estamos acostumados em assistir: a prom night é apenas mais um evento, e não o centro do filme. A formatura do colégio é apenas um ritual comum, e as amizades do casal não interferem em suas decisões.
Para quem curte o gênero, se prepare, pois Weber foi o responsável pelo roteiro de The Fault in Our Stars, que será lançado em junho.
NOTA: 6/10